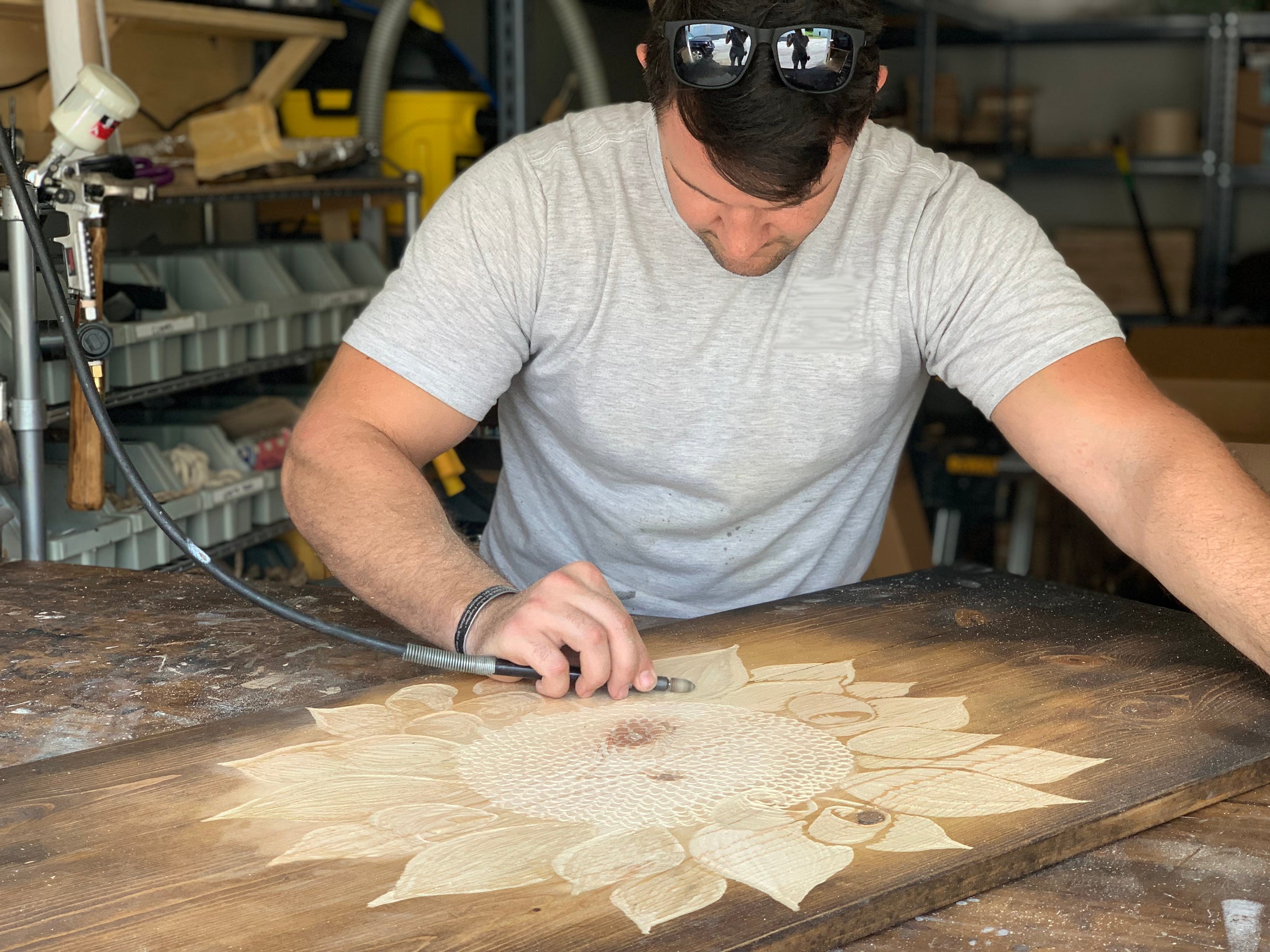 About Us
Patriot Crafted started from humble beginnings - with $50 in my bank account and putting together orders for family and friends out of my parents' garage. Since 2017, we have steadily grown and continuously improved our operations. Our philosophy is to start each day with a beginners mindset as we handcraft wood items for your home's enjoyment - one order at a time.
We started in my parents' garage where I worked around their storage to craft the first orders that came into the queue.
We made everything ourselves from our own storage & shelving units to the tables to craft on. With limited capital, every piece of material was put to use.
The garage wasn't heated, so in the winter, we moved artistic operations to the basement.
Today, we are a fully veteran-owned-and-operated small business based in Columbus, OH. Every item is crafted by hand, with care & delivered to your doorstep.